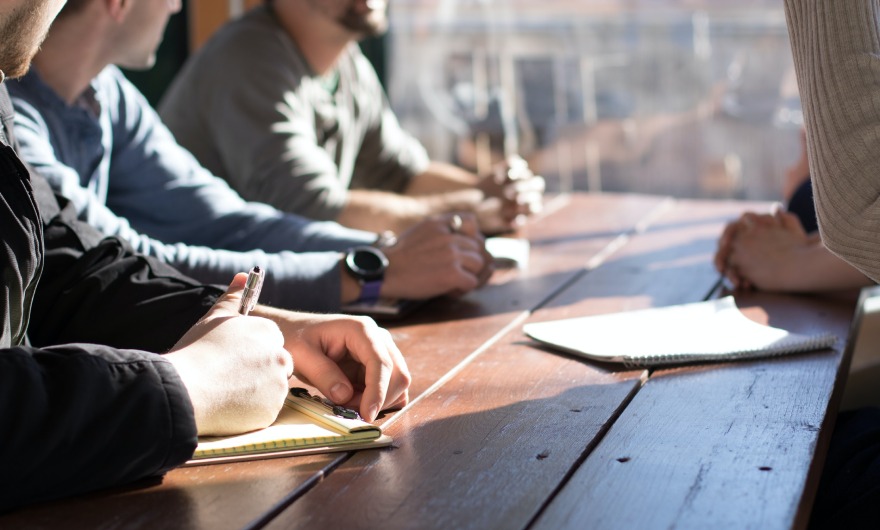 The majority of businesses are using WhatsApp to create effective communication with their customers. It is one of the most accessible platforms to create a sales funnel as well as resolve customer queries. Moreover, 80% of small and medium businesses believe WhatsApp helps in effectively communicating with customers.
Once you get WhatsApp Cloud API for your business, the next step becomes onboarding your team on it. Setting up your team for WhatsApp Cloud API is the most essential aspect of taking your business on WhatsApp. It involves a significant amount of time, an elaborate procedure, and a platform.
Although this whole process demands very little effort on your part, DashCX will require your simple assistance with the onboarding process. Before beginning the setup process, you need to have an account with us.
How to set up your team with us?
You can add a new team, members and assign a team manager from Add Team option.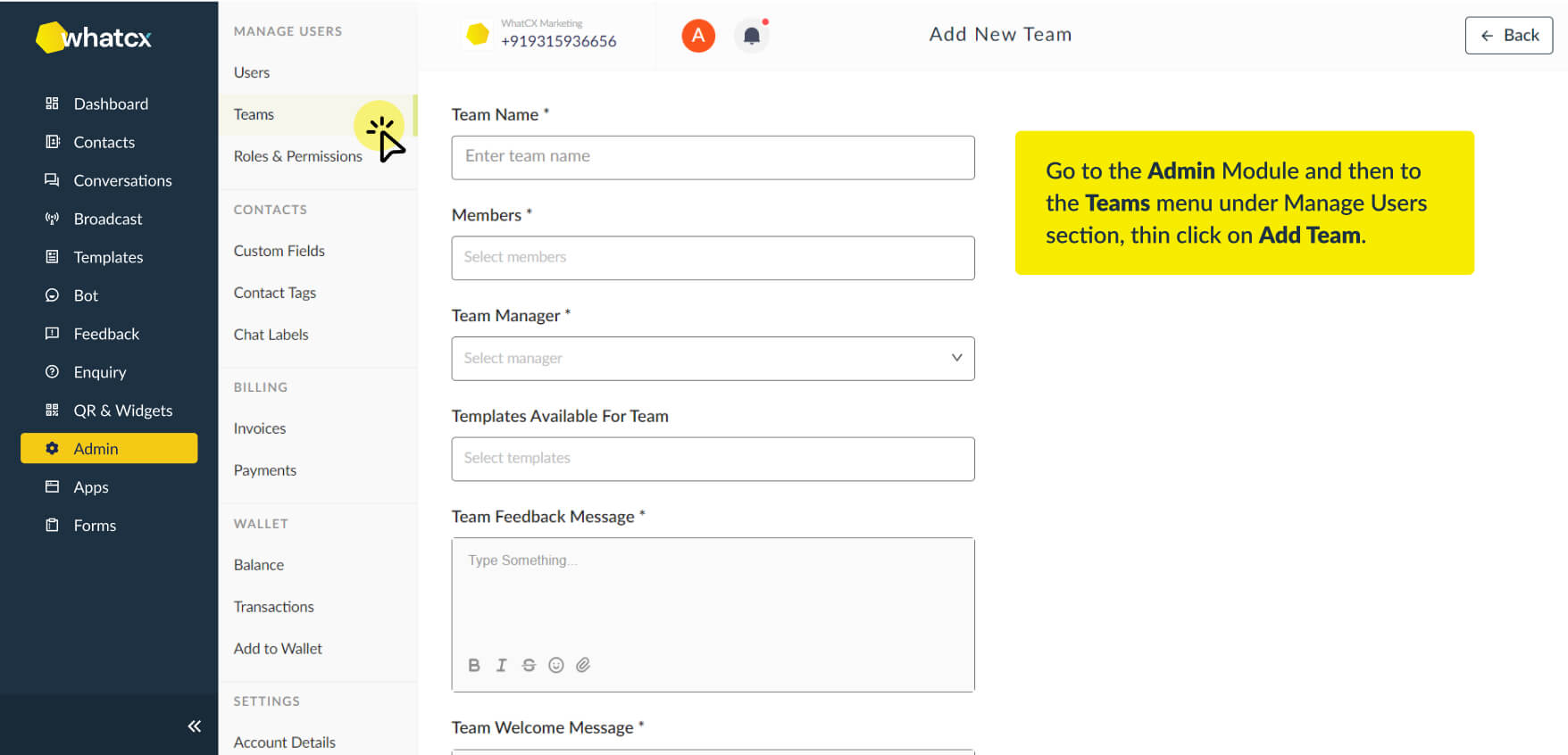 You can easily add a new user or assign a role to them with Add a new user option on user view.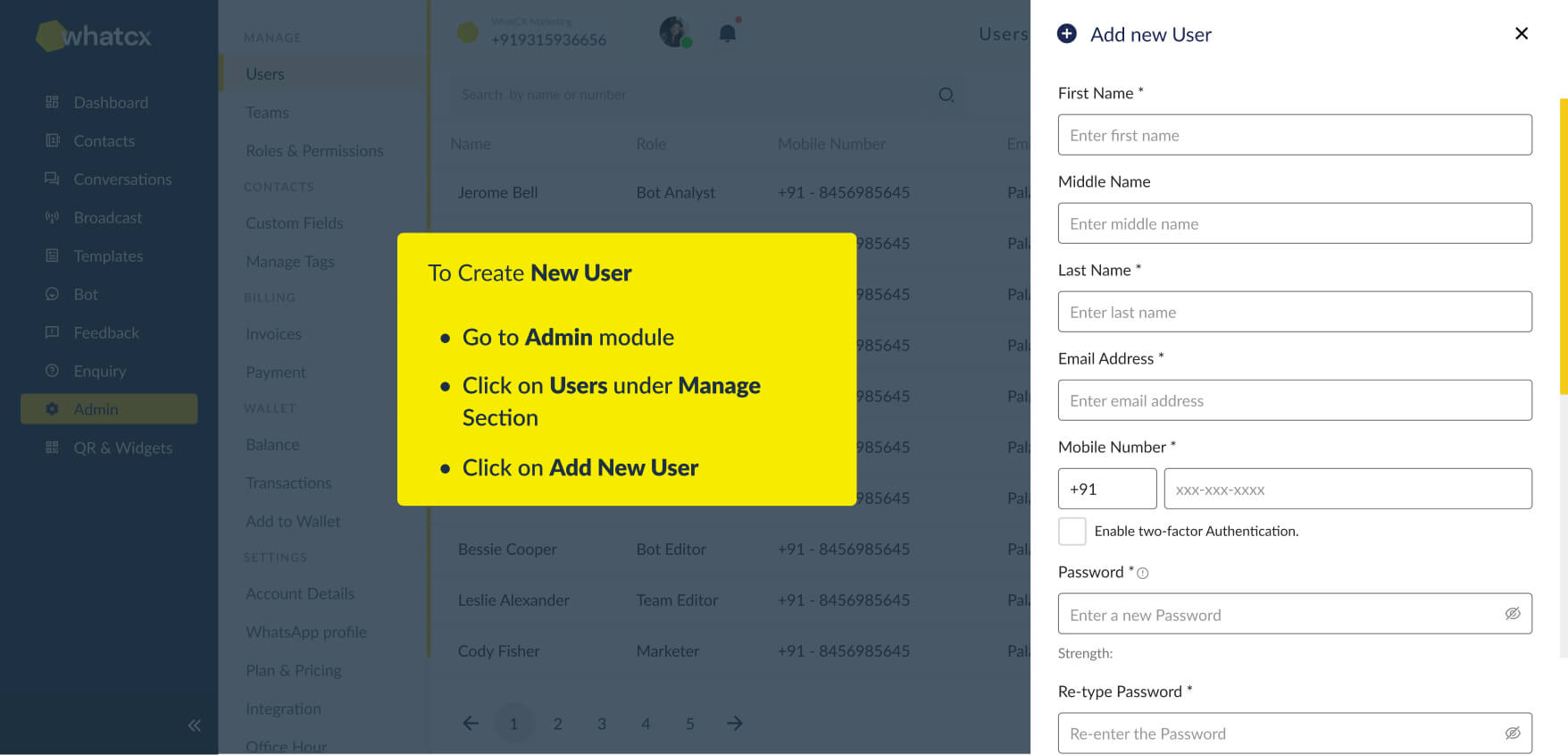 Super admin can edit the details of the users or users themselves can change their passwords or edit their profiles. The process of deactivating a user can only be performed by the super admin or other members than the member himself.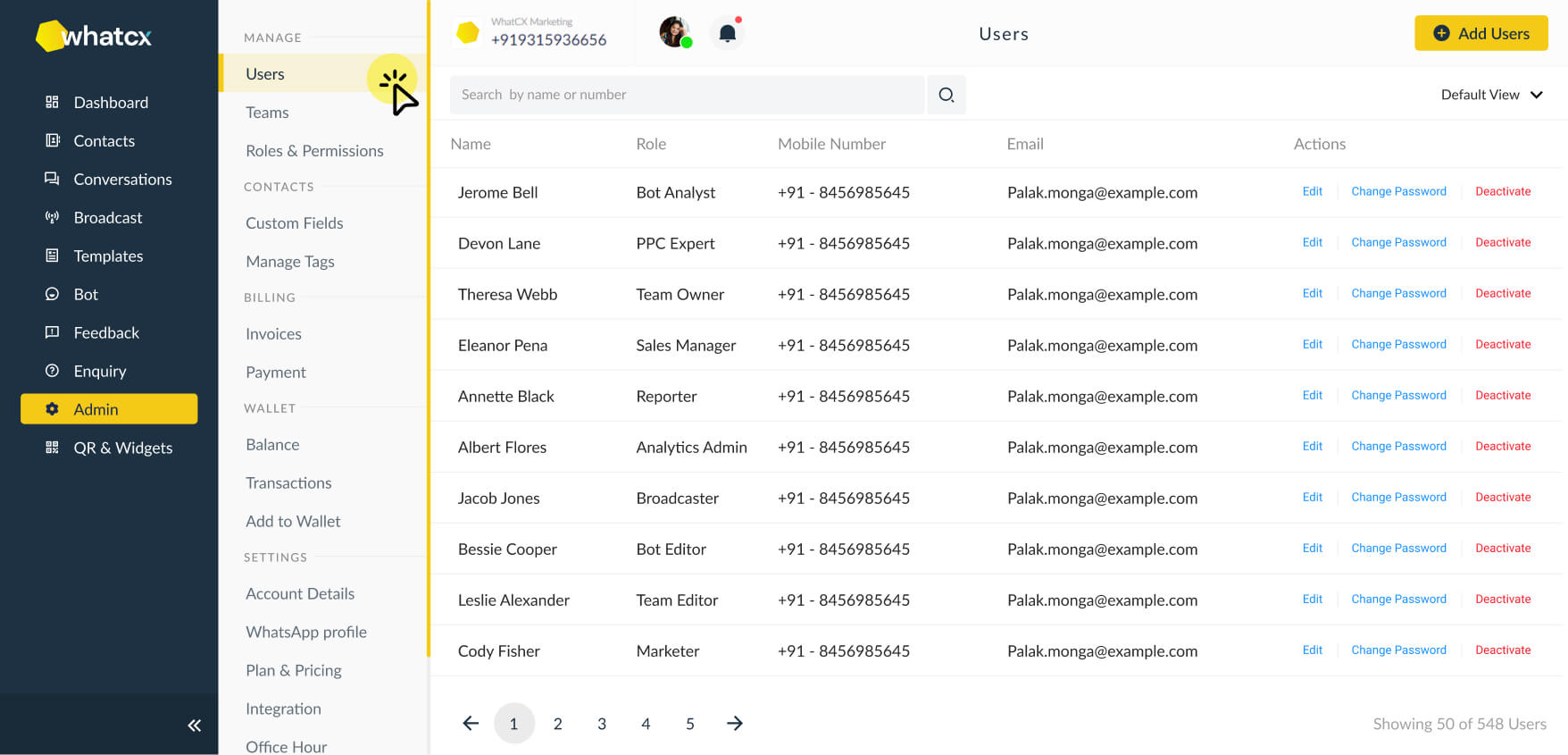 Once contacts and users are added, you can view the team with their names, manager, member, and status clearly.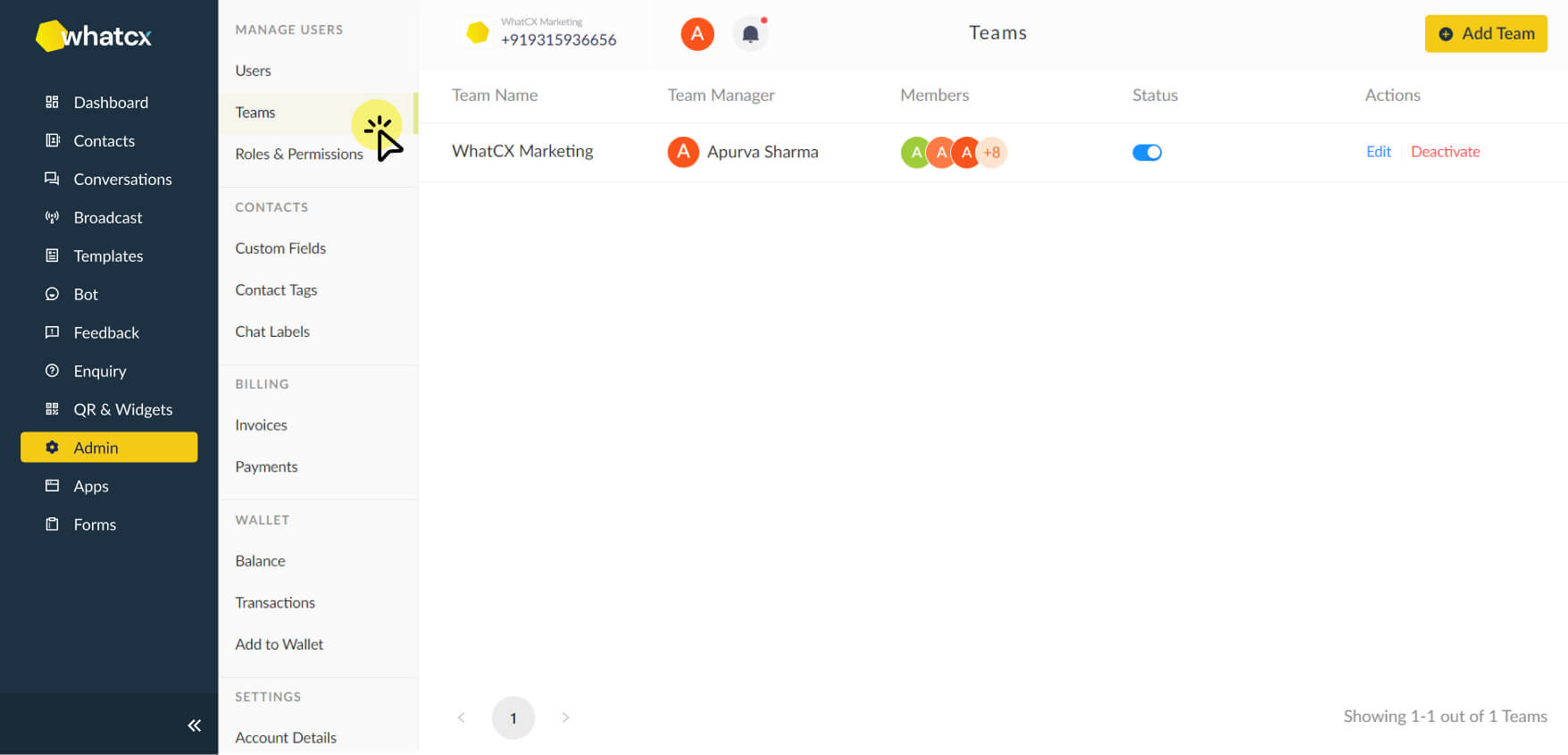 The template messages play a key role in situations where a team member is not available or customer contacts you on non-working days. You can add multiple quick replies, add templates as per your feasibility.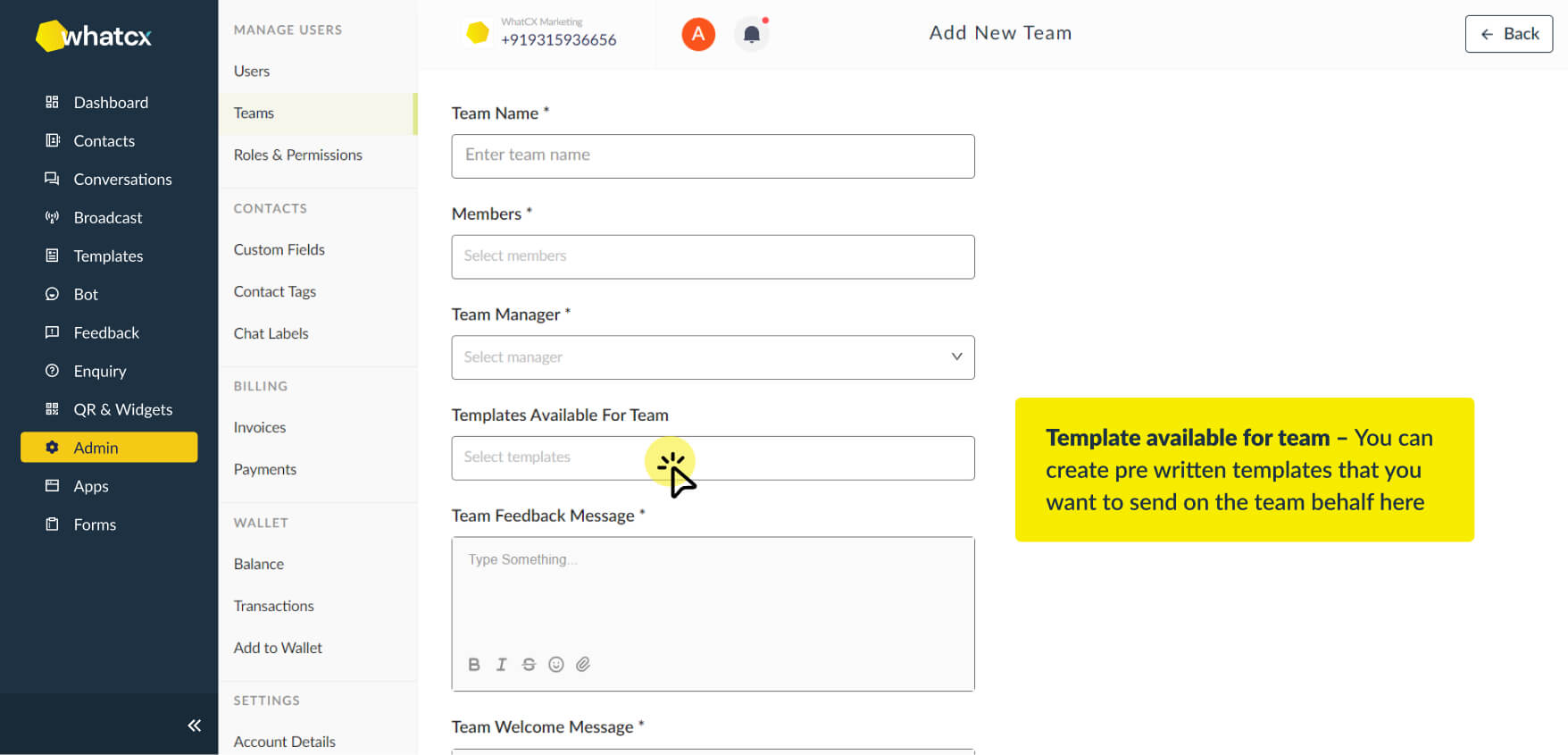 You can activate mail requests for your team manager when there is no one available to respond to customer queries.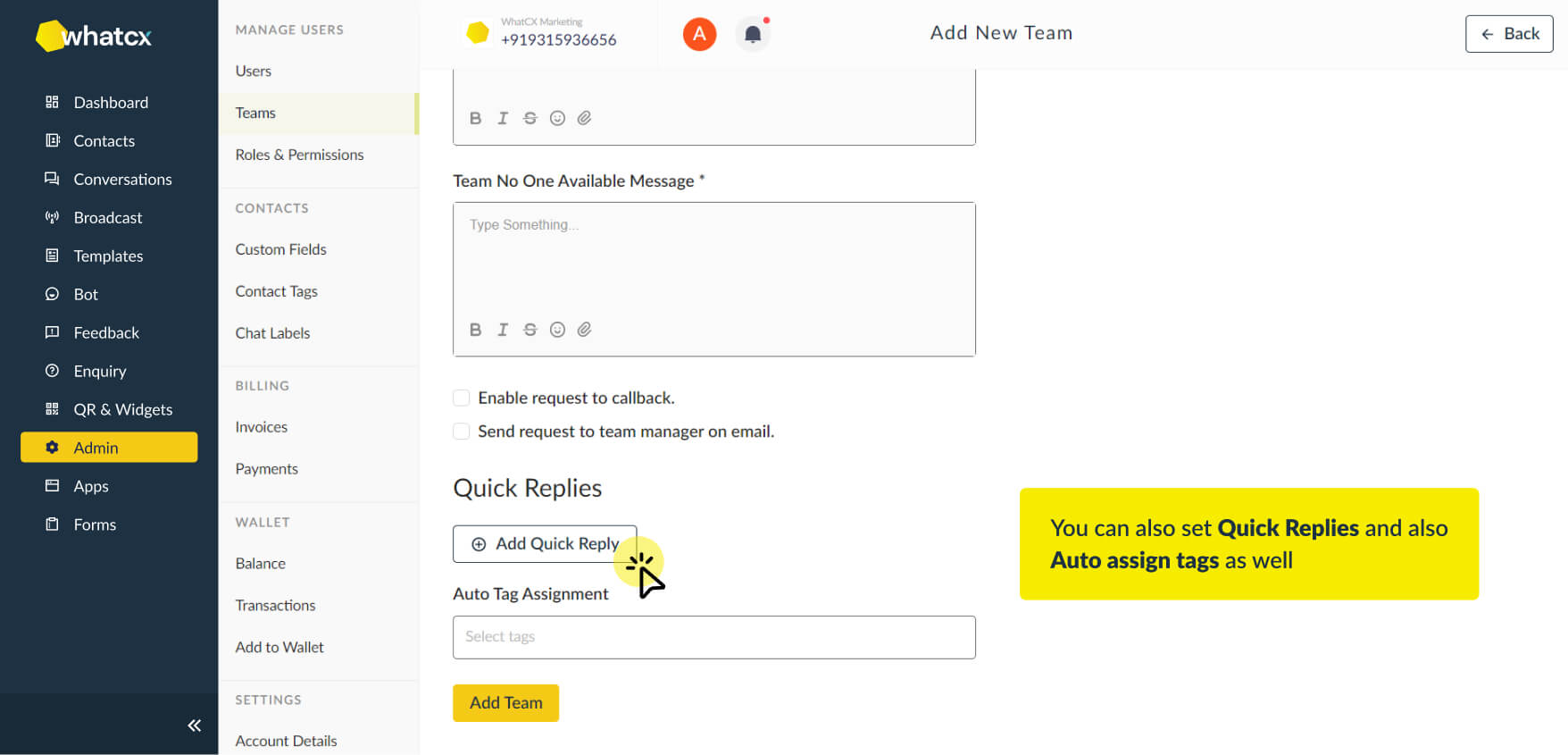 Roles & Permissions allows you to assign roles to your team members and give them permission to access features accordingly.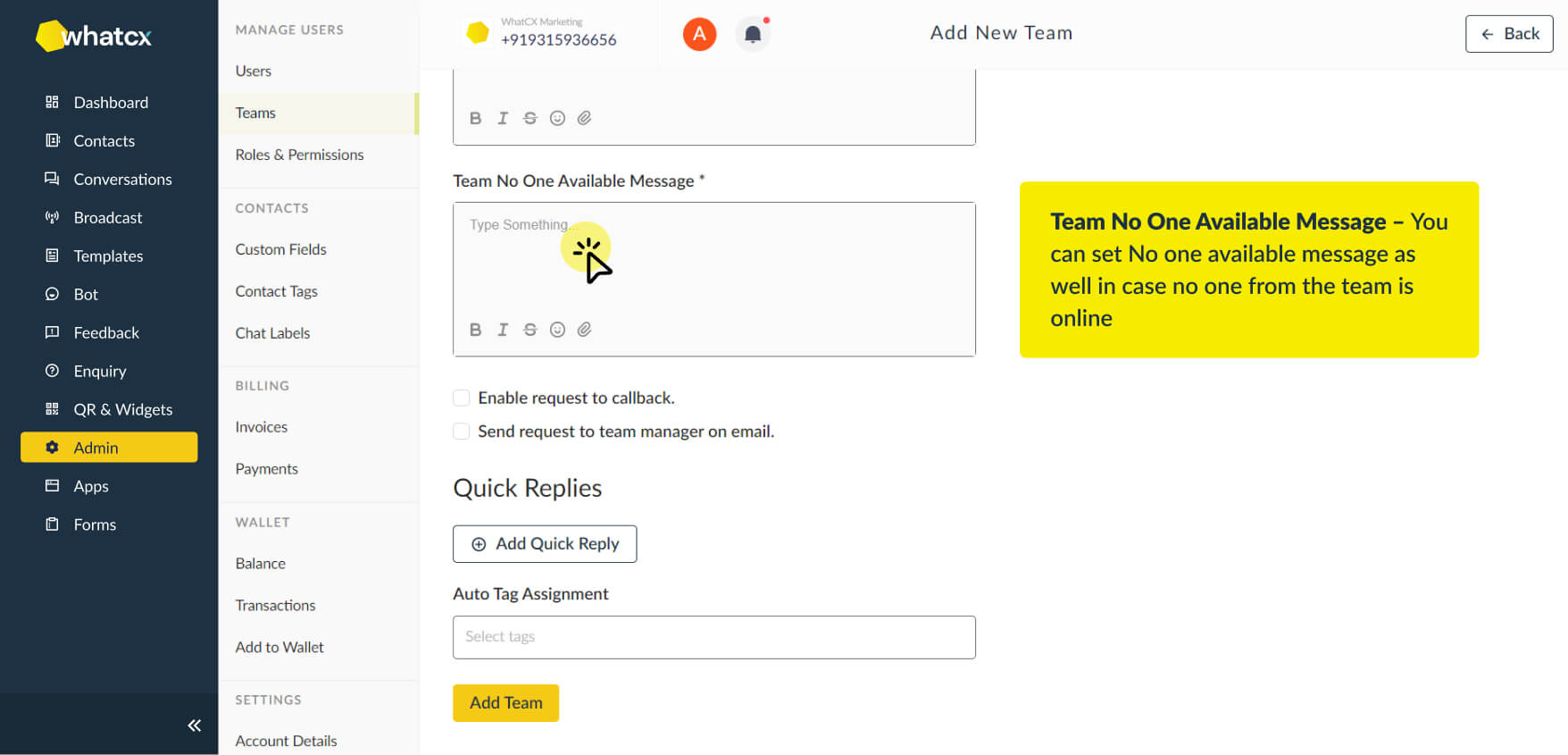 You can add a role anytime or choose permissions for that particular role from Add Role option.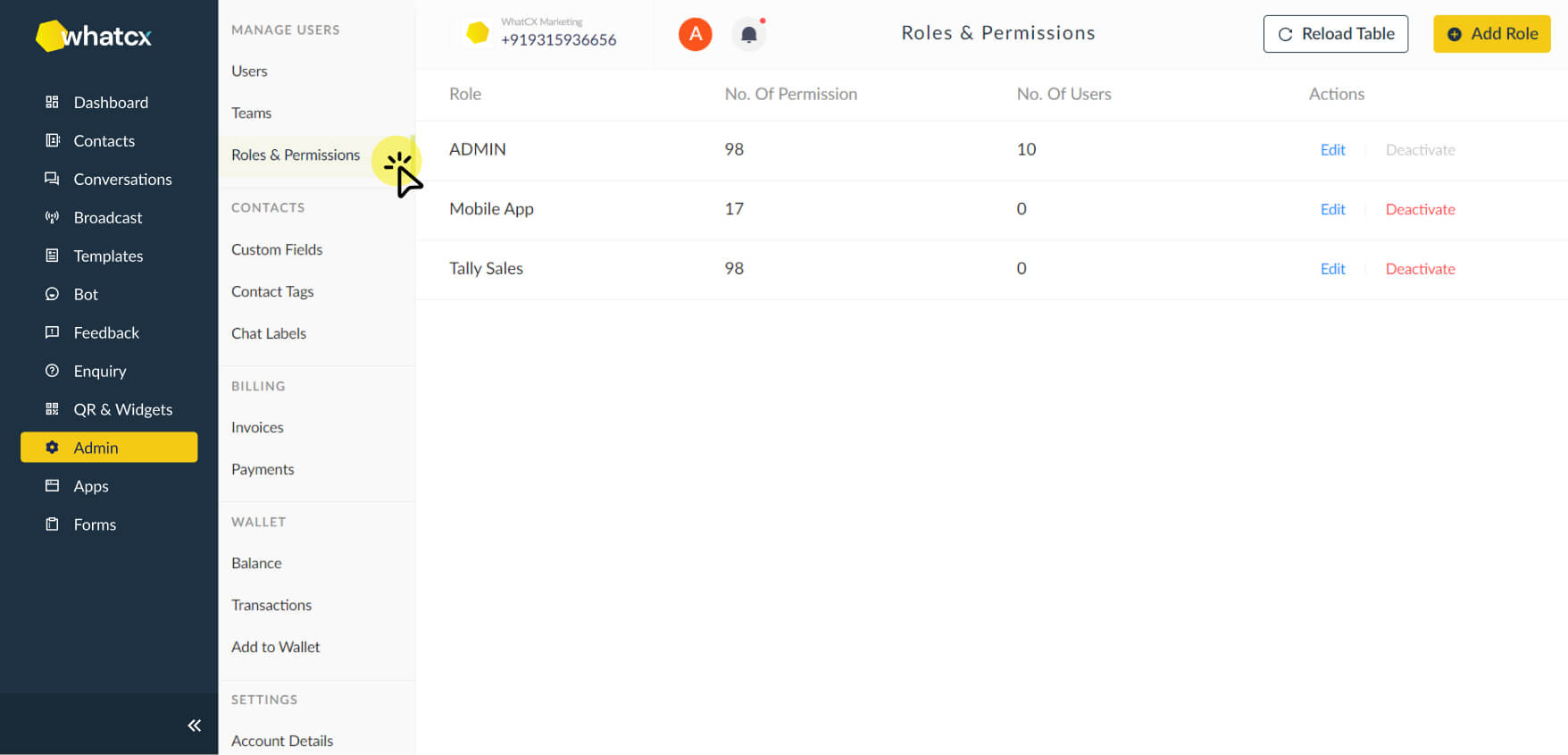 A user can edit his profile and update his role at any time with the Edit User option.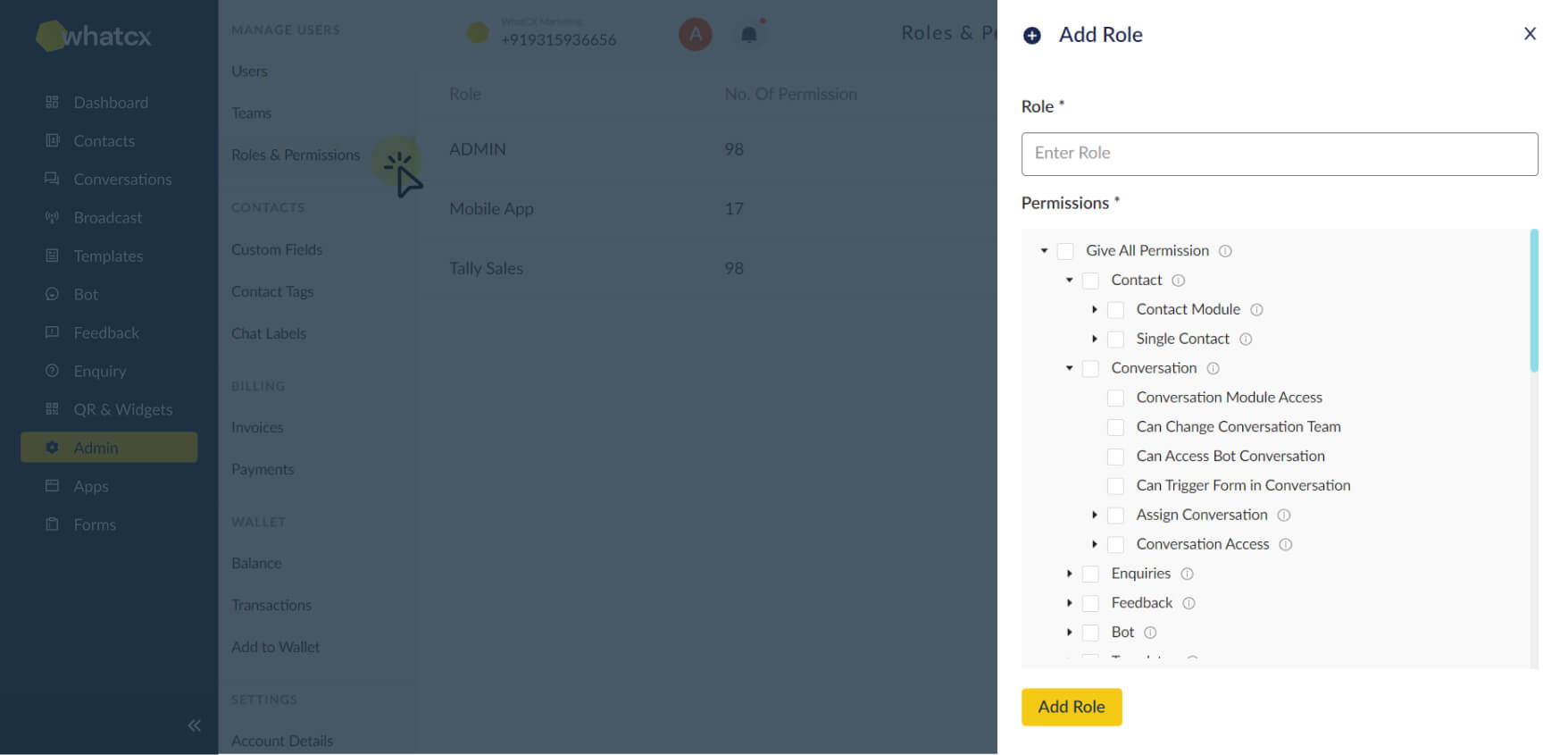 A team member can choose templates and add quick replies from the conversation module.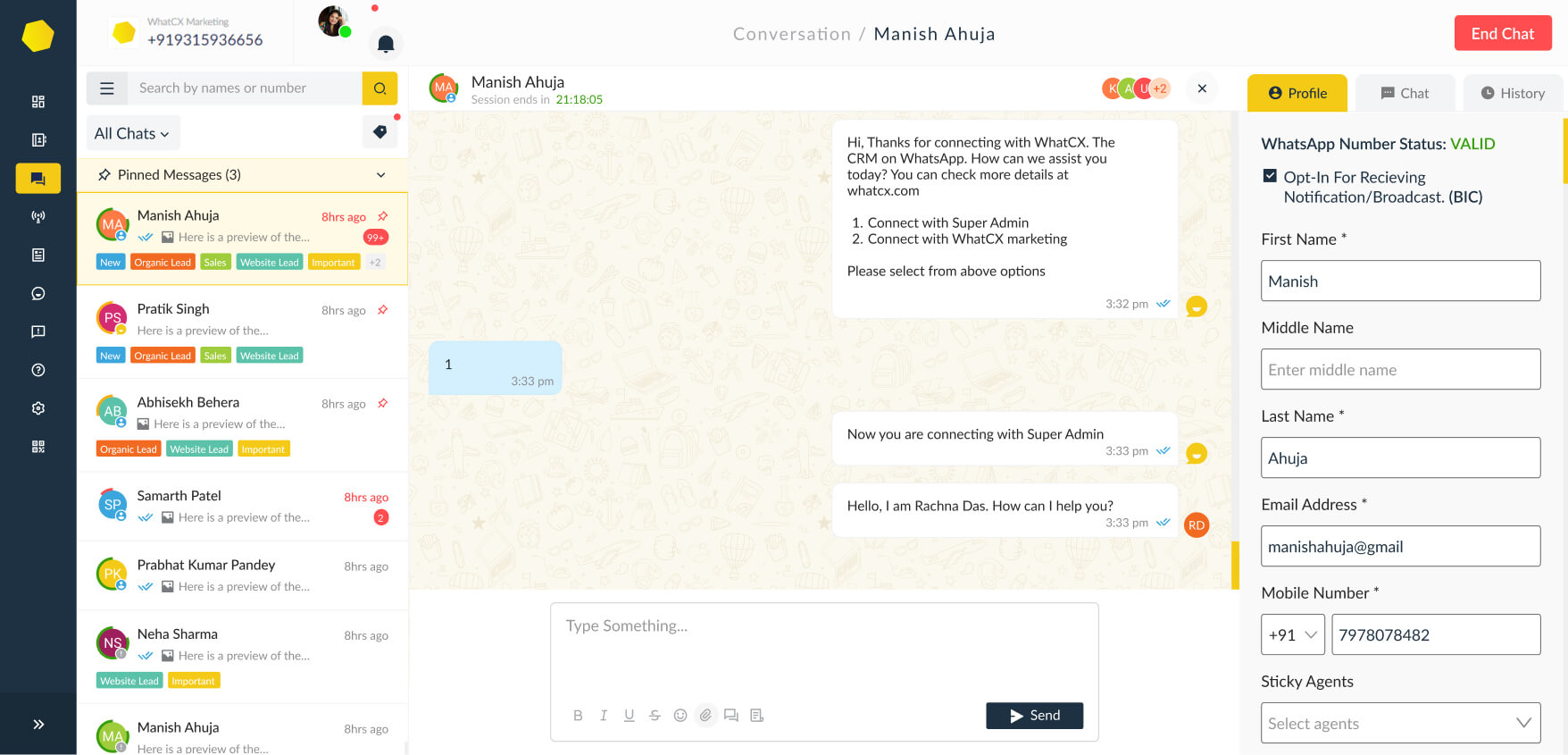 Wrapping Up
Who doesn't prefer simpler and more effective solutions?
Yes, it is that easy to set up your team on DashCX – a WhatsApp Cloud API solution. You can do it in very little time.
DashCX's conversational solutions automate almost everything including contacts management, team onboarding, conversations, broadcast, chats, and much more. If you've ever wanted a solution that is consistent, context-driven, easily compatible, and successful, you're in the right place.
Level up your conversations with the all-in-one platform and deliver comprehensive solutions for your business.
Make your WhatsApp conversations faster, automatic, and more effective with your team.
Recent Blogs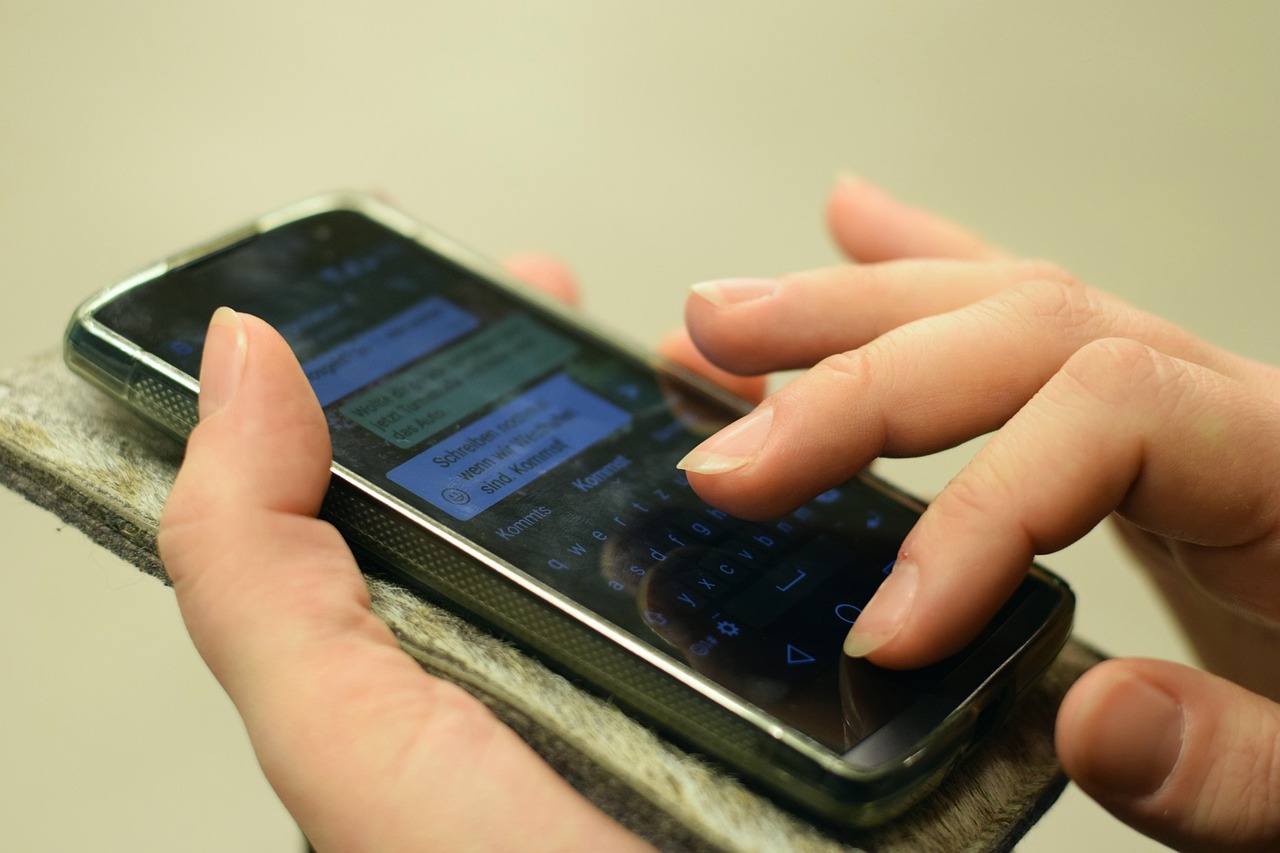 Streamlining Bulk Messaging: A Guide to Utilizing WhatsApp Cloud API & DashCX in South Africa