Are your sales agents still using personal whatsapp chat for sales? You maybe at risk.
Attrition in sales is ~35%. Sales happens on whatsapp chats. DashCX brings all sales chat on one number with everyone getting their own account and a managed team inbox. You get unparalleled visibility, accountability and control of all activity happening on chat.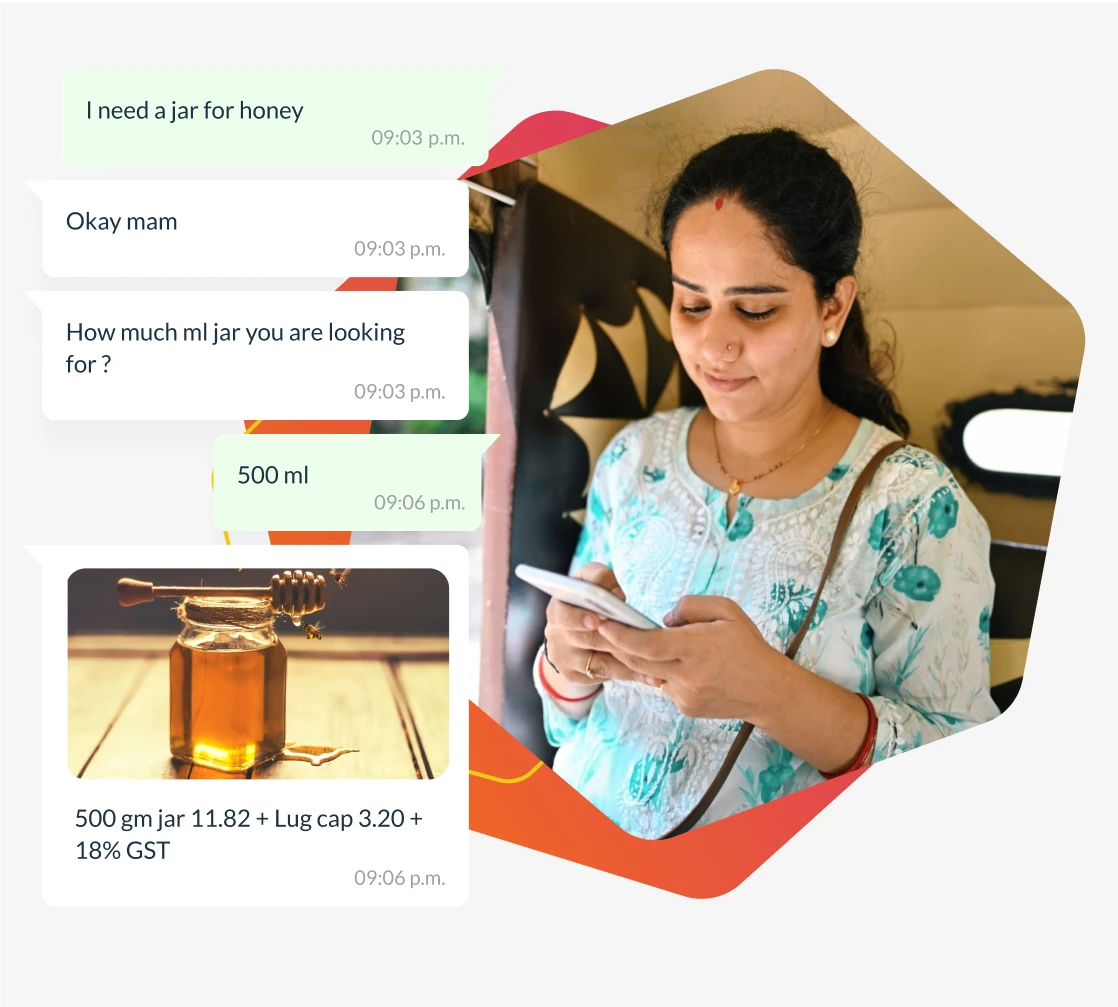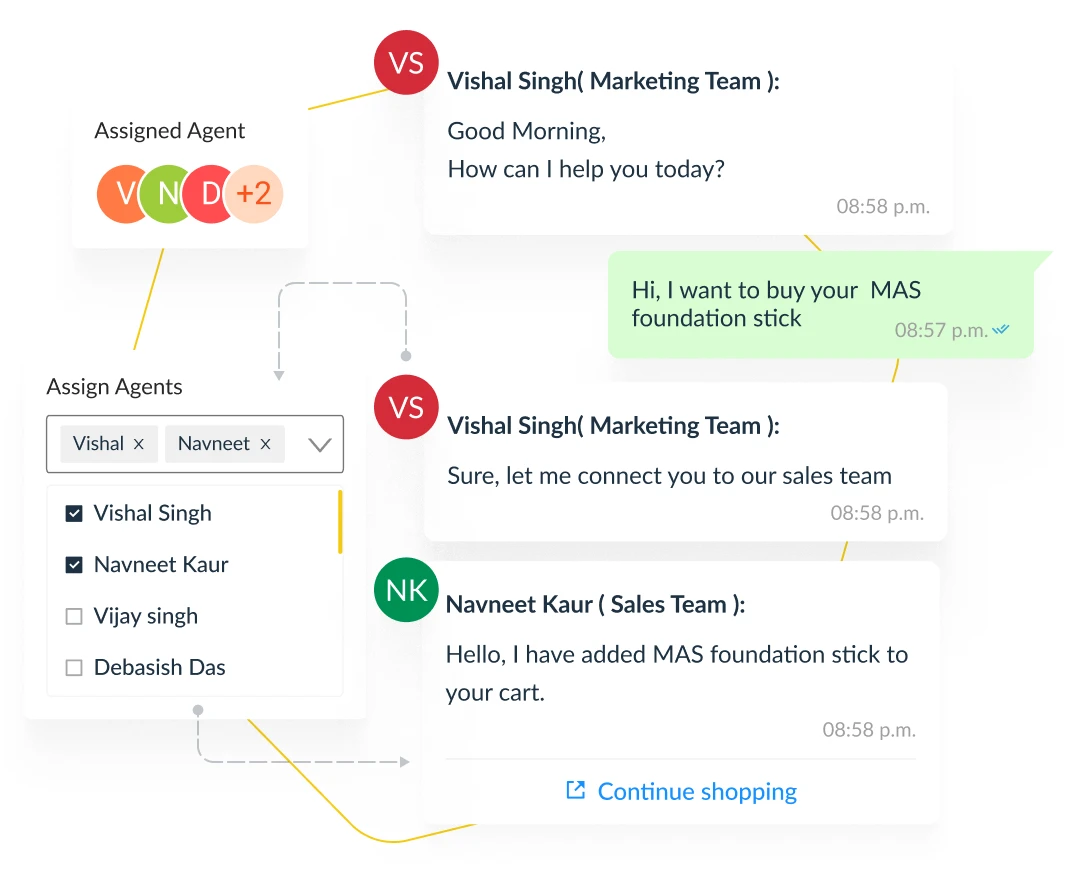 Loop in multiple teams and agents to the WhatsApp conversations
Make your sales processes frictionless by adding multiple teams/agents in chats to close the sales quickly and increase your sales with targeted WhatsApp campaigns.
Enable lead enrichment on the same chats where they were contacted last time, help customers with the right answers, and forward customers to the right agent on WhatsApp.
Save & view the chat history right from the beginning with the conversation module
Create private notes alongside customer-facing chats to enable visibility into conversations and keep all the chats in one place to increase scalability.
Enable customer feedback to your agent chats for boosting customer experiences, increase accountability, and collect actionable insights based on data.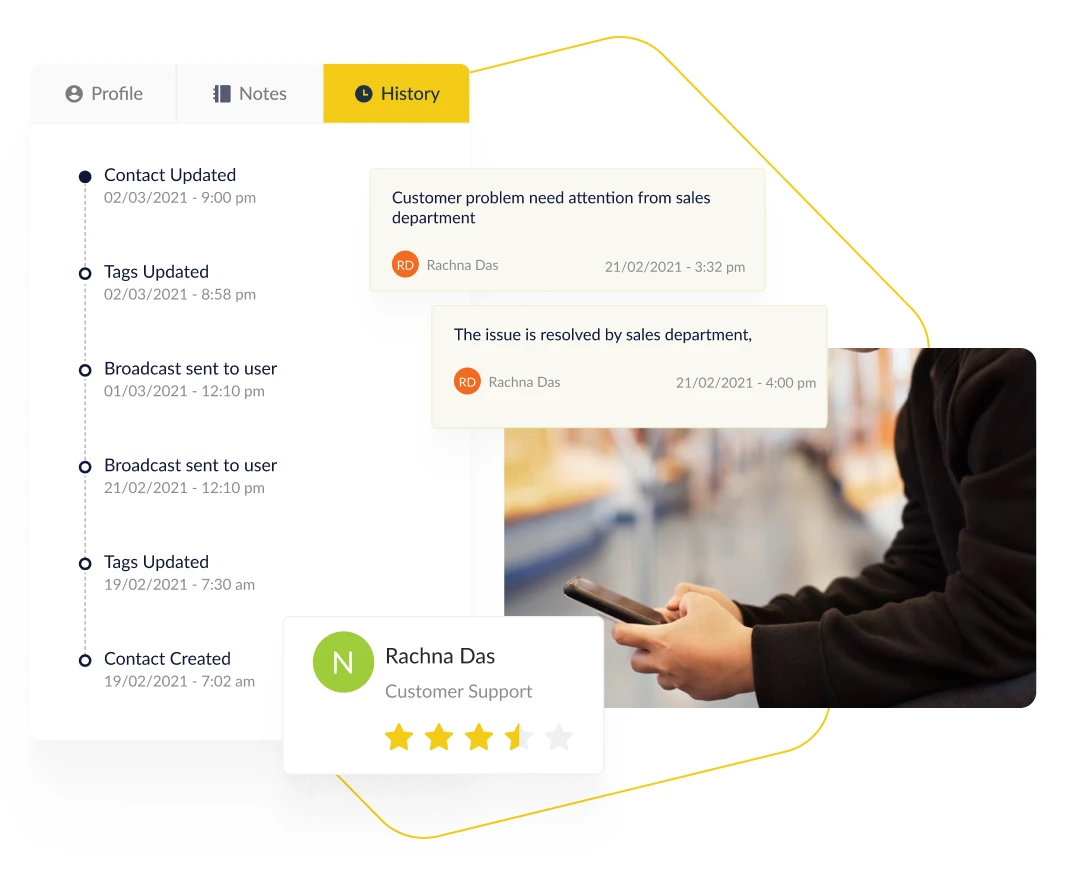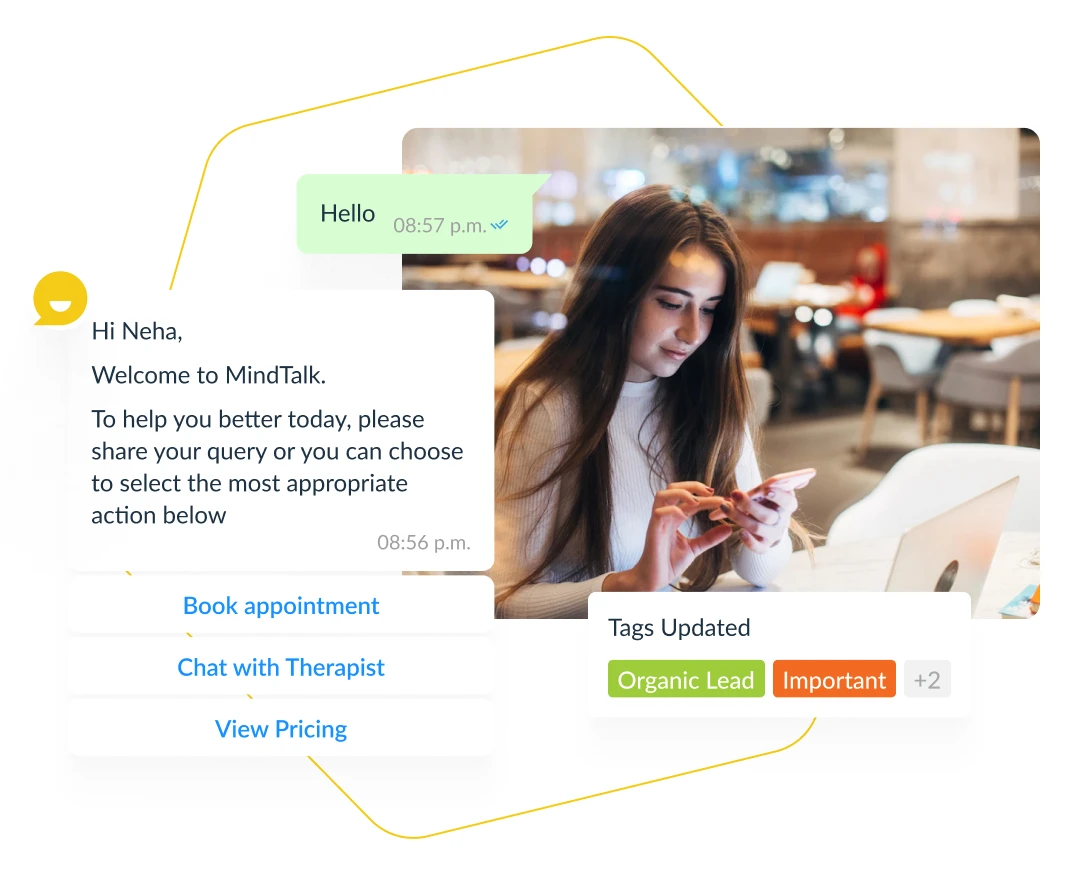 Deliver a personalized messaging experience with automated chatbots, quick replies, sticky agents
Increase sales efficiency with productivity tools - Chat labels for organizing conversations and enable quick replies in chats to keep the conversation engaged and ongoing with customers .
Enable sticky agents to direct customer chats to the preferred agents and also automatically trigger the payment, and order update templates through real-time messaging .
Mobile App support to address customer issues quickly and solve them on time
A mobile app makes closing sales easy and convenient and lets your sales team meet your customers anywhere. Visiting customers will be easier with fewer brochures and battle cards.
Respond quickly to customer needs with specific information that motivates them to buy. Sales executives have immediate access to product descriptions, specifications, and pricing.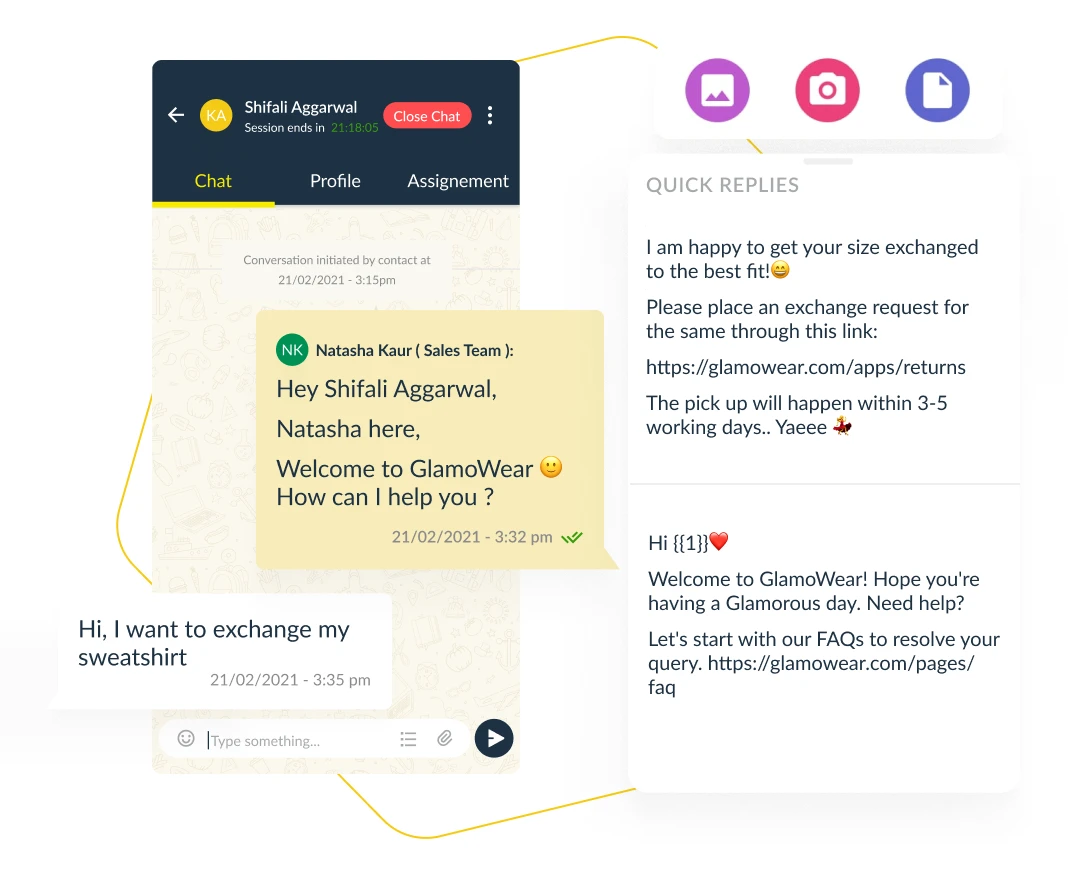 Safeguard your customer chats today.
Drive conversions, boost engagement, and enhance retention with best sales strategies on chat.