Create automated chat journeys on WhatsApp
Make the user journey intuitive by creating custom chat blocks to manage the high volume of conversations and improve customer experience.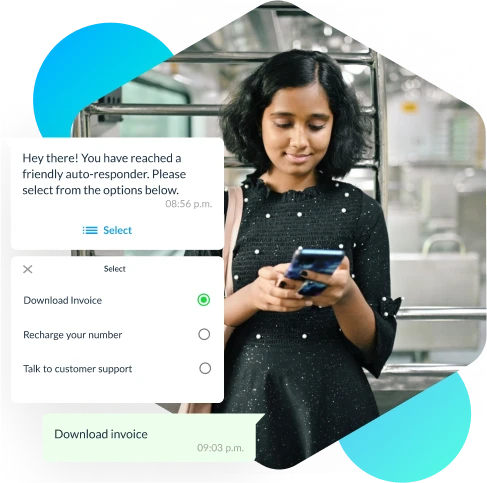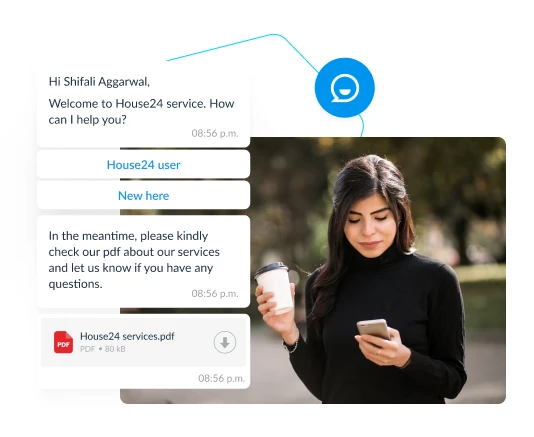 Engage your customers well on WhatsApp
Set multiple welcome & response messages, and custom replies for frequently asked questions.
Create a marketing automation chat flow that is personal and adaptable to the interests and behaviors of your customers.
Create an effective user journey map
Provide a user-friendly journey from the moment they begin browsing products to the moment they make a purchase and even after the purchase.
Add buttons for sharing catalogs, pdfs, or product listing to your messages for boosting engagement and increasing conversions.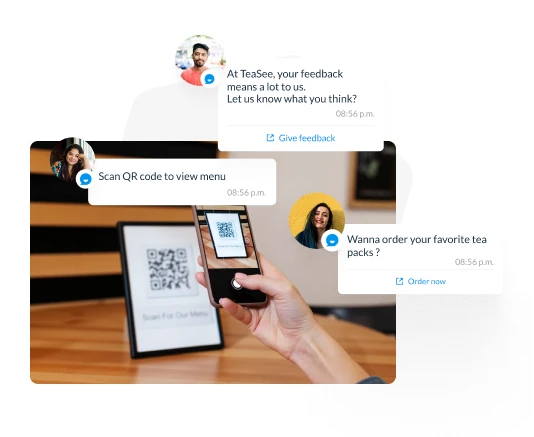 Custom bots for sales, marketing, and customer support
Set bots as per your needs - A sales bot for handling sales queries, a marketing bot to broadcast offers, and discounts, and generate leads.
Deliver immersive customer experiences with chatbots that engage users at the right time.
Interested in exploring this feature with us?