Contact Management
Maintain your customer relationships and team management seamlessly by centralizing all your contacts in one place and keeping digital records of customer data.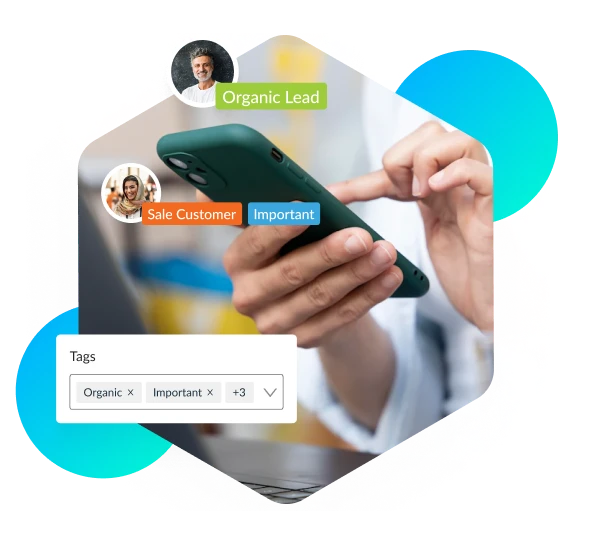 Replace manual uploading with automated support 
Import and export multiple contacts into the system by simply selecting and uploading a CSV file and make it easier to access & retrieve customer data in real-time.
DashCX's customer data platform saves a lot of time and makes data entry and online appointment scheduling automated resulting in increased productivity.
Create dynamic lists seamlessly for brilliant broadcast campaigns 
Make your broadcast campaigns smarter by adding the contact details of your target audience in a single list and reducing the hassles of selecting individual contacts.
Add advanced filters such as age, gender, city, tags, last contacted ones, and location to interact with customers in a more personalized way.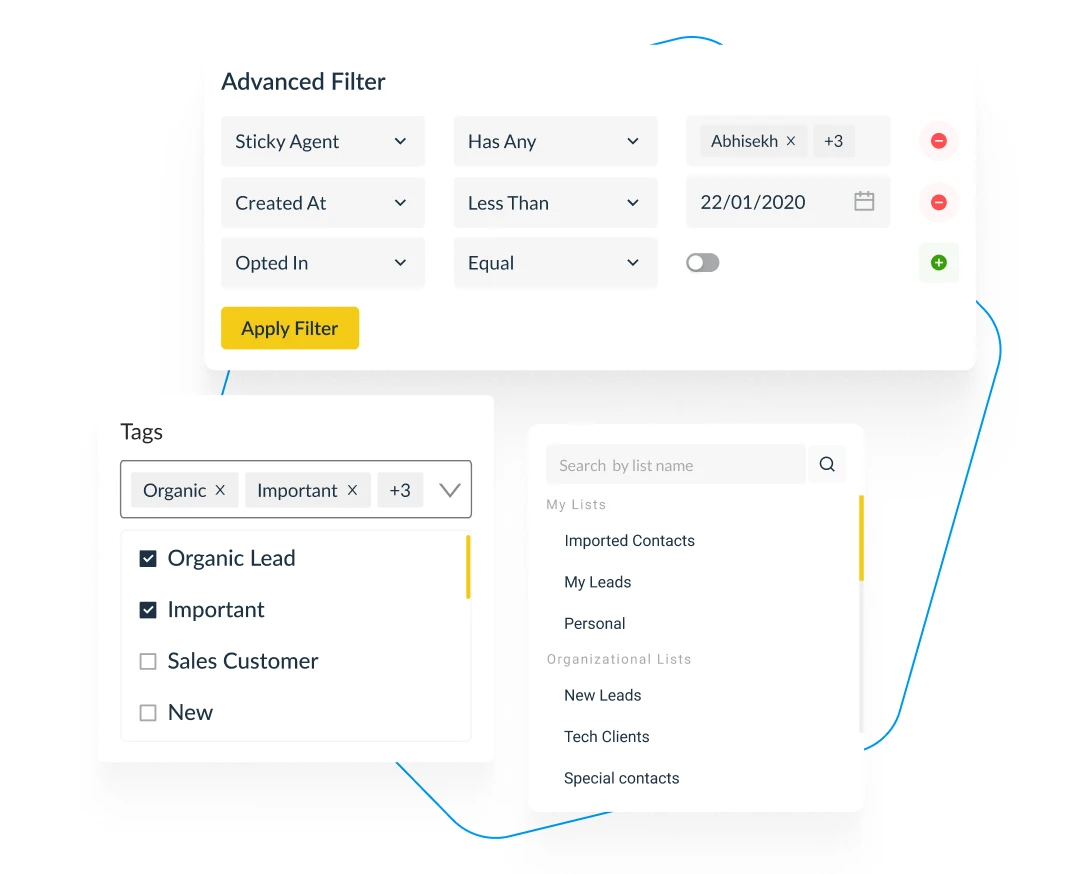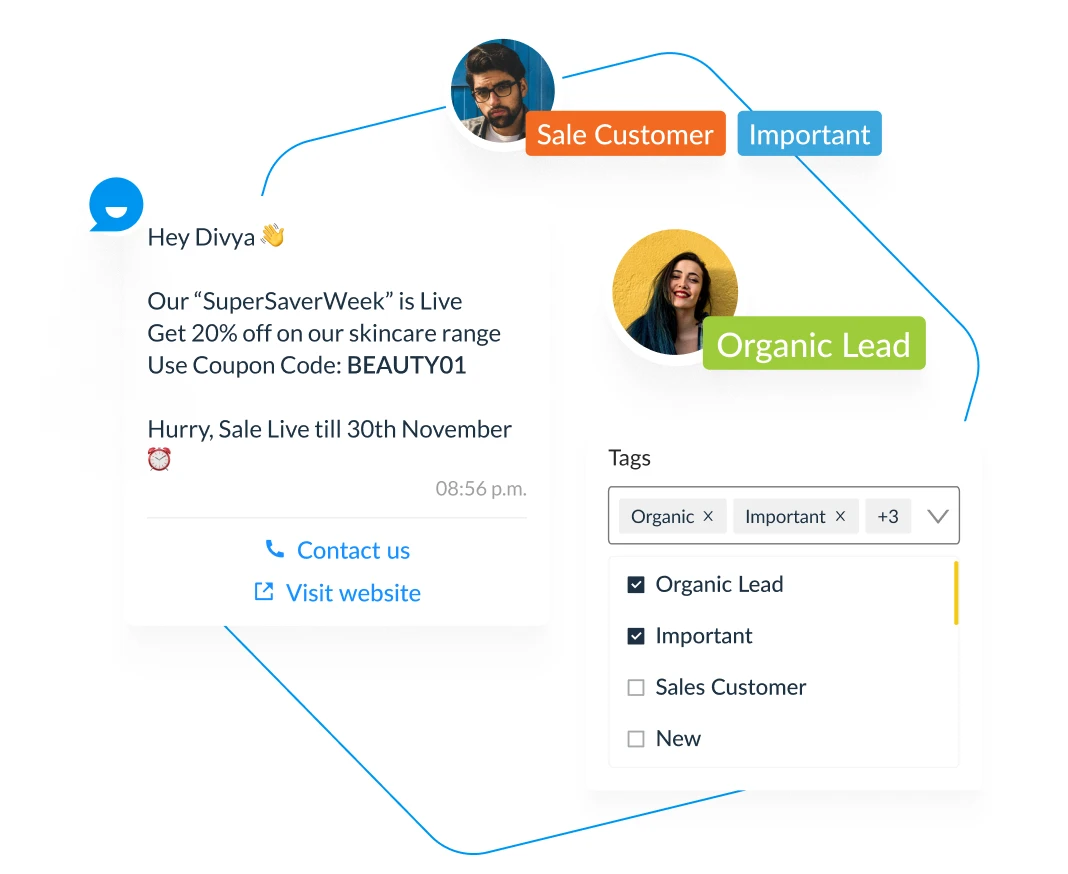 Add contact tags to handle a large pool of contacts easily
Create tags like webinar, leads, or event follow-up for your contacts to categorize them under different labels for sending messages or scheduling broadcasts as per business needs.
Enable your teams to search for specific groups of contacts easily within your database and reduce juggling between multiple spreadsheets to retrieve data.
Interested in exploring this feature with us?