Delight the customer on chat throughout their sales journey with your business.
Integrate DashCX easily within your products or tech stack and help your leads become loyal customers with the power of chat, automation and conversational intelligence.
Streamline your hiring processes by integrating DashCX into your system
You can push candidates through every stage of the hiring process by allowing applicants to upload their resumes on portals and matching them with an employer's job description.
Provide hiring details, list jobs on the portal, schedule interviews automatically, and send feedback forms with application links after interviews.
Automate payments, share updates, and log enquiries seamlessly
Generate more enquiries and resolve them in the quickest time possible by enabling autoresponders for consumer-facing chats .
Keep your customers posted about the latest product updates and remind them about payments to close your sales as soon as possible.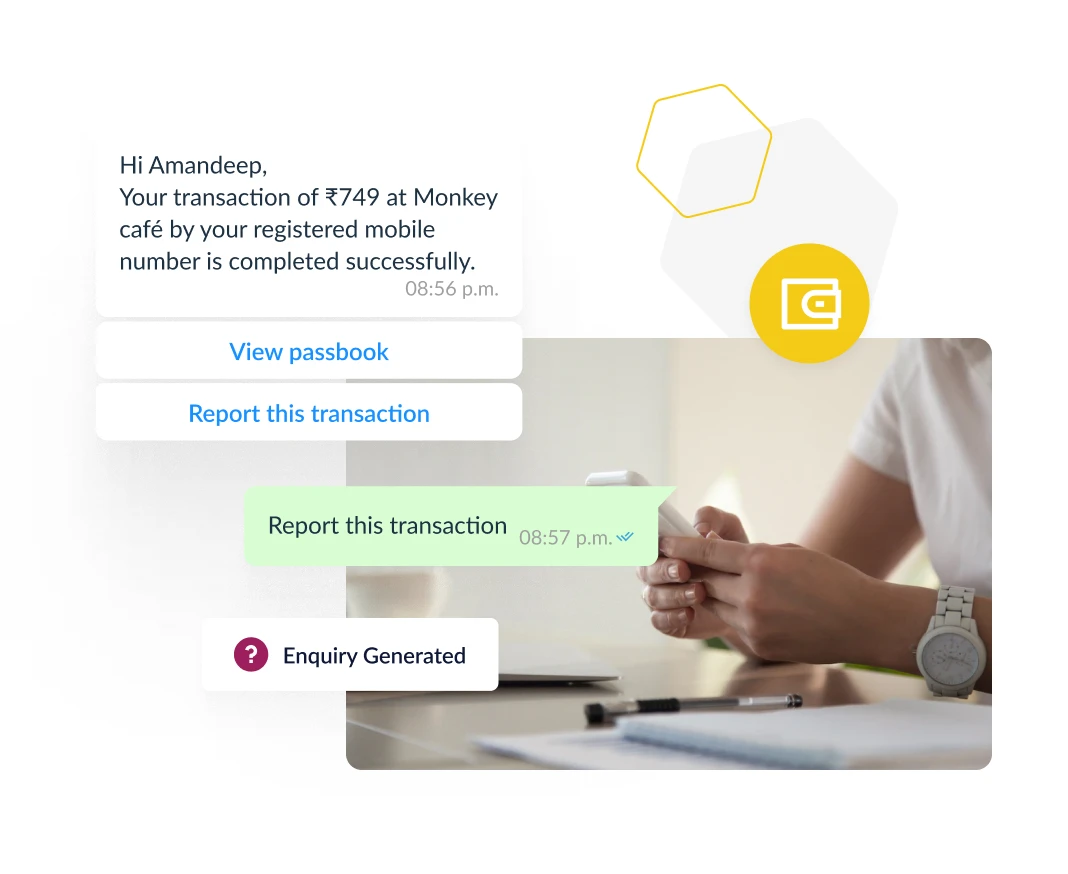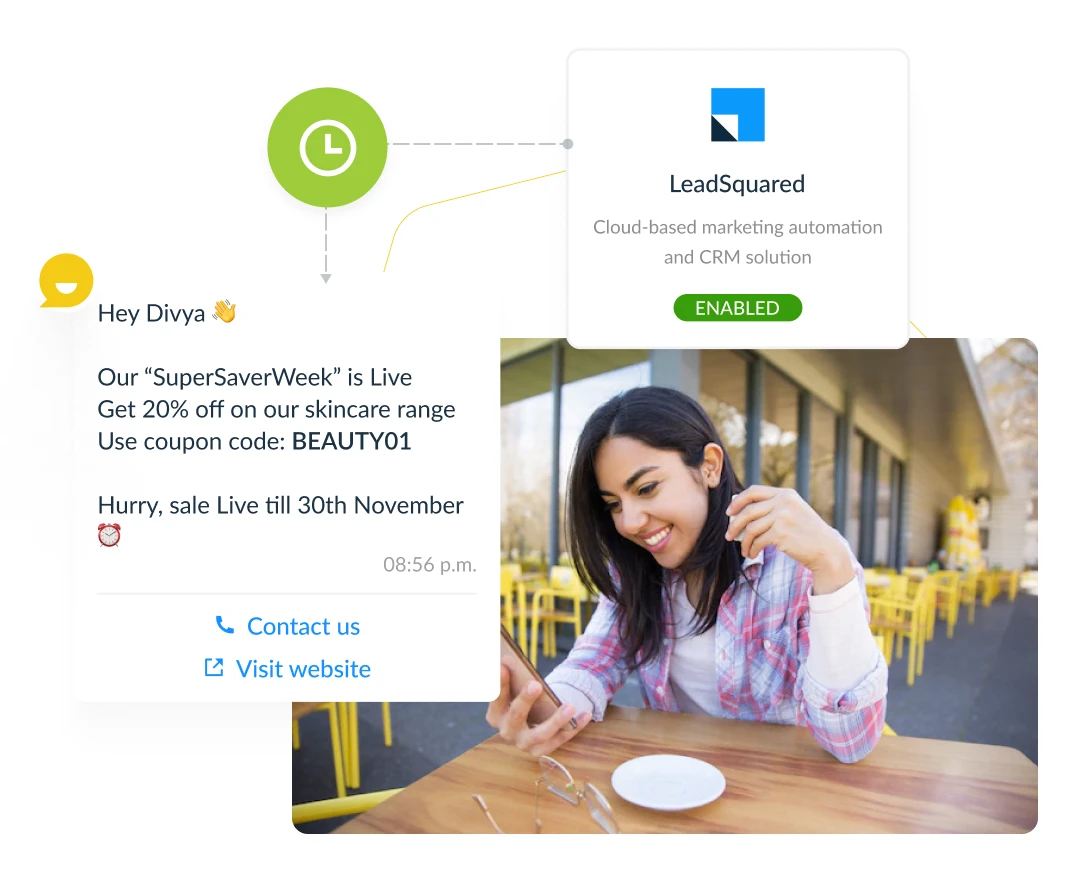 Nurture your leads well by sending automated messages on WhatsApp with DashCX
Stay ahead in conversations via personalized responses and inform your leads timely about discounts, deals, offers, and event reminders to generate sales and boost your revenue.
Create an information flow with your leads by providing round-the-clock support with autoresponders and track your leads well at every stage of the buyers' journey.
Accelerate your sales pipeline by sharing quick reminders and follow-ups with DashCX's superior capabilities
Empower your customer success teams to help customers quickly with easily accessible context and generate more qualified leads by personalizing the customer experience.
Share prompt reminders with your customers regarding the specific task, event, conversation, or meeting and make follow-ups more effective.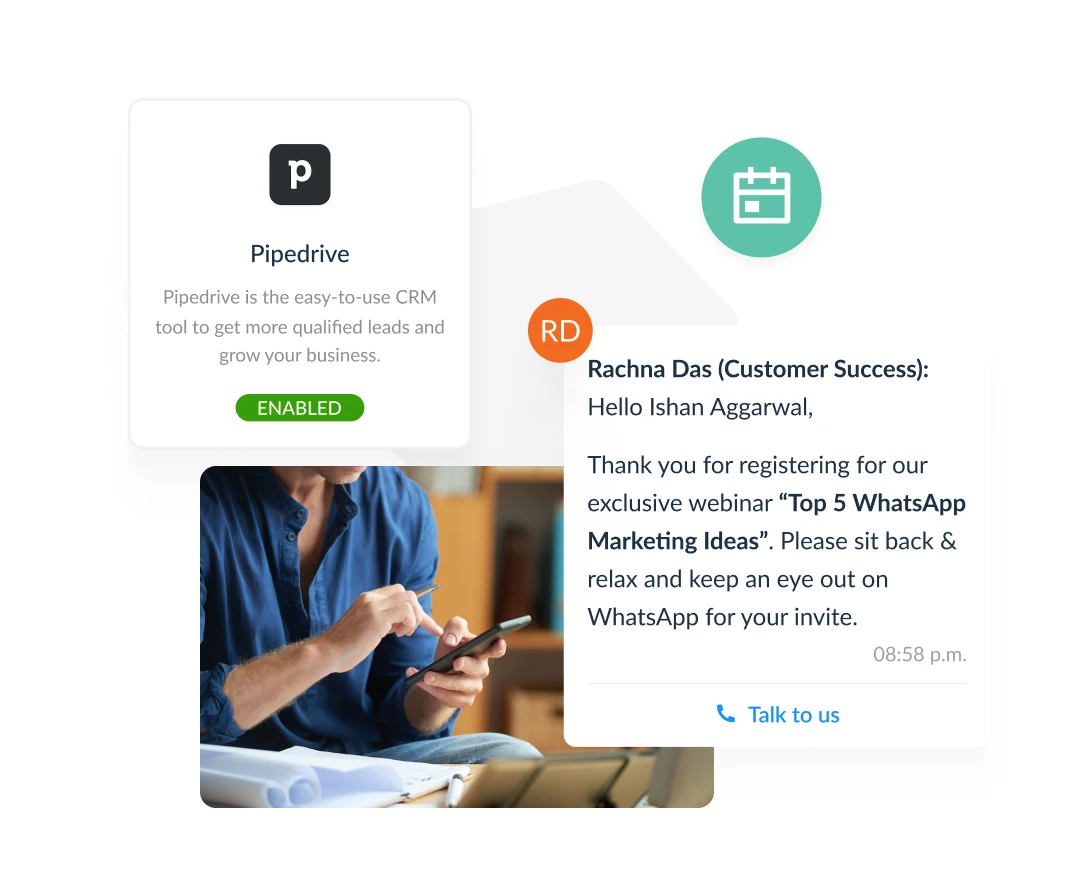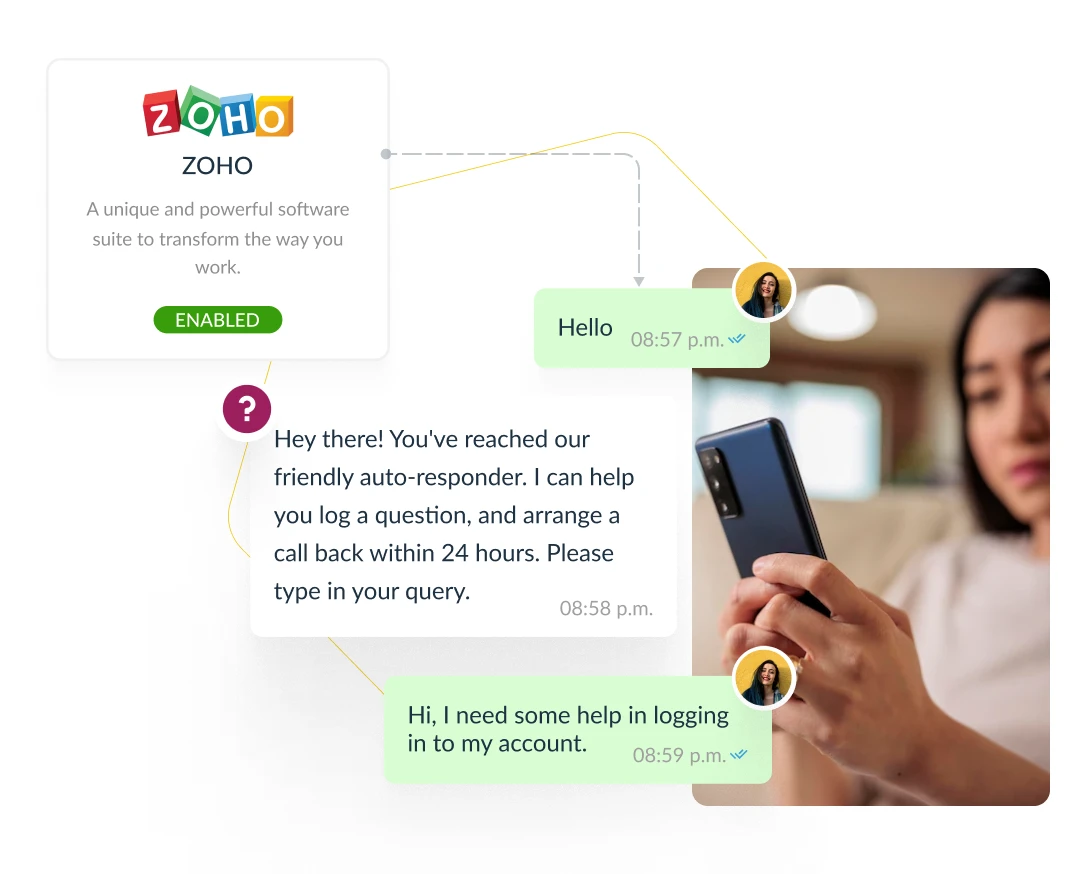 Efficiently follow up with your customers on their favourite chat platform
Trigger the messages instantly and automate the assignment of follow-up tasks to the sales team as soon as the leads get converted into customers.
Improve your prospects' chances of becoming repeat customers by empowering your teams with quality follow-up messages and tools.
Make your marketing campaigns smarter with DashCX
Drive conversions, boost engagement, and enhance retention with best marketing strategies on WhatsApp.