QR Codes & Widgets
You can keep in touch directly with your customers by adding a floating WhatsApp widget to your website, creating enquiries, and responding promptly for effective engagement.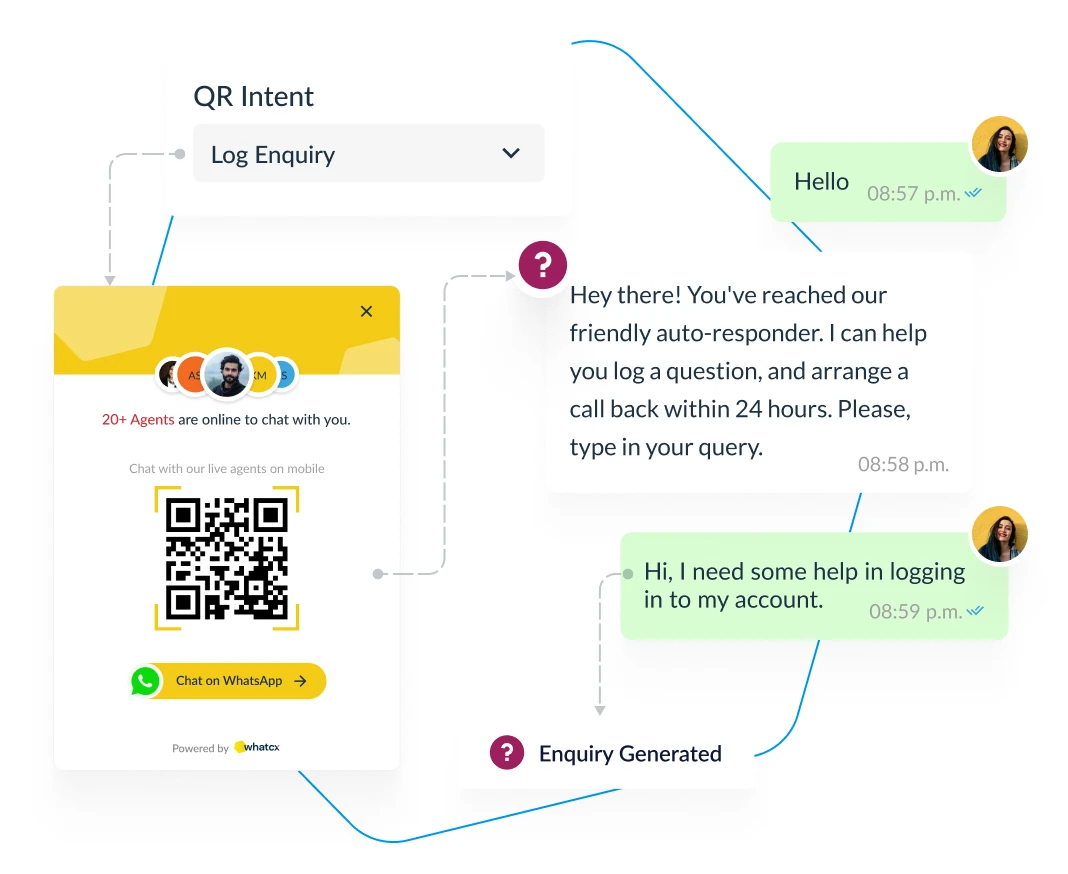 Generate 200% more enquiries for your business
Encourage people to enquire about your business and product by adding enquiry intent into your QR codes & making customers reach your business in few simple steps, shortest possible time.
Ensure your enquiries never go unattended by escalating them to the chosen agent's email address in the situations when admin is not present to attend them for a certain time period.
Build proactive customer support to boost conversions
Scanning QR code trigger the conversations on WhatsApp and make you instantly connect with your leads on their favorite platform to convert them into highly paying customers.
Set up autoresponder bot to provide round-the-clock support to customers with welcome messages and closing messages for greeting your customers well.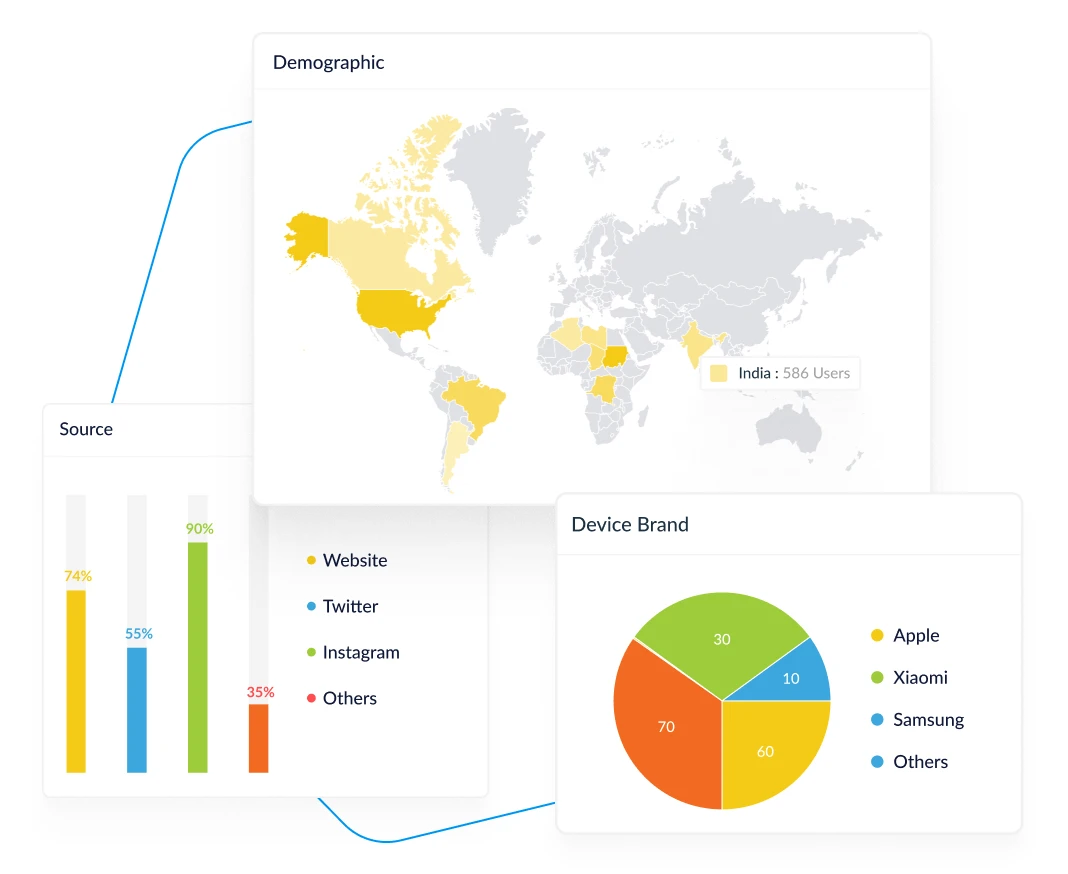 Collect valuable data to cater to your business needs
Gather the insightful information regarding the code scanning devices and the person scanning them- demographics, location, source, browser & system clicks, OS and much more.
Enable your business to check records of all generated enquires, number of live agents and also download them easily by the range of dates as per the admin requirement in one place.
Customize the experience of each QR & widget
Make your customer journeys effective by generating different QR for engaging better using product catalog with QR codes with custom response messages for different purposes.
Add value to your marketing campaigns by customizing the logo style, color of the widget, the text of the CTA button, and the welcome text sent to customers.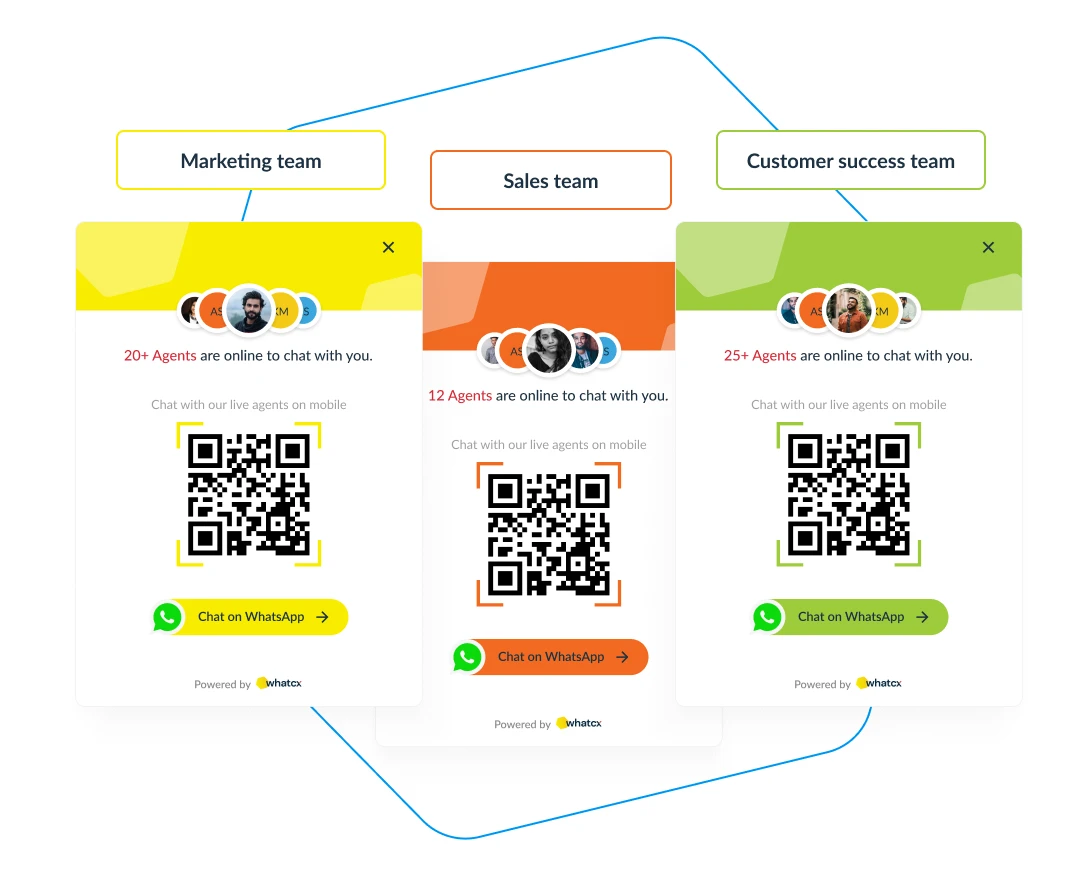 Interested in exploring this feature with us?